About Laura Thomas

the Denver Artist
Laura is a Colorado Native who lives and breathes art. She has been a tattoo artist for the past 14 years, and a professional chalk artist for 9 years, but has been putting her creative talents to use since she was a kid. She strives to push herself in different mediums and different styles and loves to do commission work.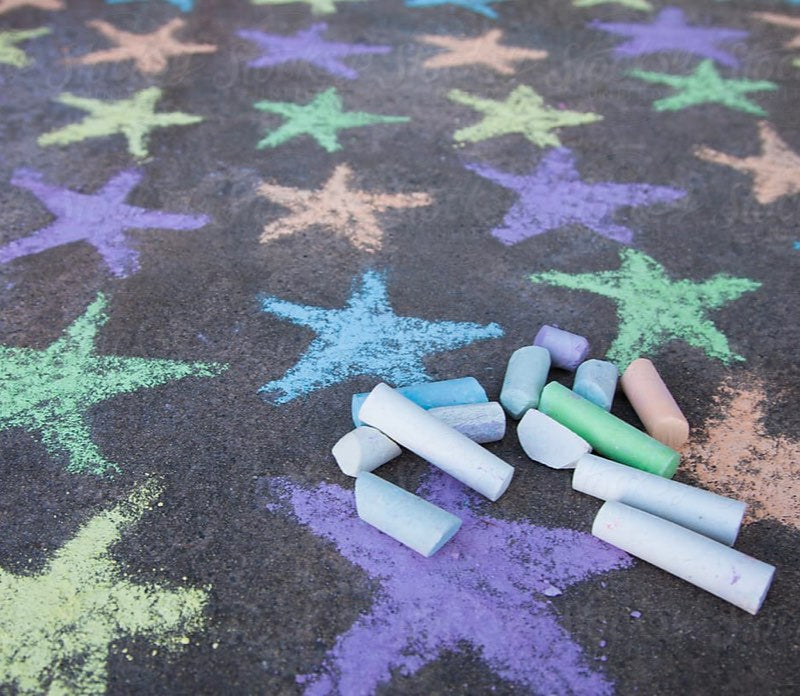 I can't say how much I LOVE this product!! As a mom of 5 very different kids, ages 7 to 14, it is hard to find a fun activity for everyone. My kids were absolutely engaged and working together to place their stencils, trace the outline and choose their colors. What a tremendous amount of artistic fun for all of us!
~  T.C. Laird
It is an honor to share a handful of tools I have discovered and learned over the years of my Chalk Art career with you! I Chalk Arted and this Guidebook are truly a labor of love from my heart to the you. I hope every person that utilizes what I have created and shared, finds their individual love and respect for an artform very dear to my heart. Since I was a child and continuing throughout my adult life, I have held the belief and desire that art can change the world, can bring beauty and change our environment. That I must share art and my passion with as many people as I am able to. Please help share and spread my dream with each chalk piece you create!
#iChalkArted               #lthomasthedenverartist
Grateful to receive an "IChalkArted" kit… This kit has everything to get started on creating higher level sidewalk chalk art including a large durable stencil, chalk bags to "pounce" line detail, blending tools,chalk, and I also ordered the "From Grid to Mural" how-to guide by Laura Thomas, the Denver artist. Way to go on creating this awesome educational turn-key product and hopes of great success to you in spreading the joy of next level Chalk to folks who love it, yet feel intimidated or inhibited to do it. This kit makes it very approachable and eliminates insecurities about drawing skills. Time to get dirty...Thank you Laura.
~Bill Baranowski
great fun for kids (and adults), be outside away from the screen, expressing themselves, time flies and they have something to show in the end to share with your neighborhood
~ Sonam Nyatsatsang